Author Jim Russell explains
"Why do tunnel boats blow over?"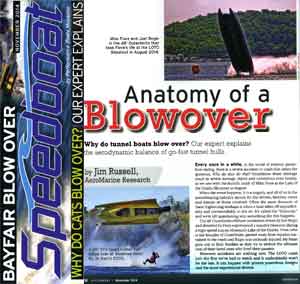 Speedboat magazine
"Bottom Line - Pad Vee hull design"
Author Jim Russell outlines how a pad makes a vee hull fast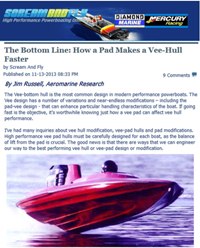 Scream&Fly
on-line magazine




Performance Analysis Report
for Charger DL16 vee-pad hull.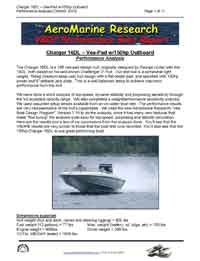 Get the full Report here...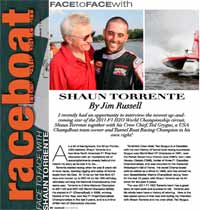 **
---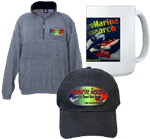 Now Available! Performance Apparel
---
See author Jim Russell interviewed on...
Powerboat Television Show - 'Tunnel Hulls'



---
"Tunnel Boat Design Program®",
Version 8 (software)
Design and analyze the performance of your tunnel boat or modified tunnel hull. "The best powerboat design and optimization software available to builders, designers, owners, drivers."


[New TBDP©
Ver 8 release; now includes VBDP©]
"Vee Boat Design Program®",
Version 8 (software)
Design and analyze the performance of your Vee hull or Vee-pad hull; with ALL the features of TBDP. Optimize your vee hull and Vee-pad performance the easy way!


[

also

VBDP© included with TBDP© Ver 8]

"

PropWorks2© Prop Selection & Speed Prediction

" (software)


including Motor database of over OEM engine specifications


[Ver 2.4 released]

"Secrets of Tunnel Boat Design©"

13th edition (book)
"Everything you need to know about tunnel hull design & performance, includes modified vee hulls, History of tunnel boats, performance prediction and optimization, including detailed 'How-To' calculations."

"History of Tunnel Boat Design

©" (book)
History of tunnel boat design, evolution of design and performance of tunnel hulls.

"Secrets of Propeller Design

©

" (book)


fundamentals of propeller design, Pitch, Rake, Skew, Venting, Cupping, Propeller Types, Cavitation, Ventilation, Blowout, Slip, Nosecones, Labbing, Gearcase design, Surface Drives, and Speed Calculation formulae; also propeller design history

TBDP©/VBDP© Performance Tests


[Cougar 21MTR, American Offshore A3100, STV Euro 19, Renaissance Prowler246, Charger16 VeePad]
Speed & Design Article

s & Report

s
Free powerboat design articles for Vee hulls, Vee-Pad hulls and Tunnel boats

Tunnel Hull Articles


Free articles about design, setup and performance of tunnel hulls, power cats and modified-vee hulls.

Vee Hull Articles


Free articles about design, setup and performance of vee hulls and vee-pad hulls.
How to Go Faster - improve your race hull, get expert information to optimize your performance boat. Consulting & Performance Reports available

by email request:

Frequently Asked Boat Questions and Answers




tunnel boat design, vee boat design, vee pad design

---
What's New today...
02/16/18


Released!
"This is the BEST TBDP/VBDP release ever!"
[1 Jan 2018]

Scream and Fly magazine Review of TBDP/VBDP Version 8
"...the very best and most comprehensive performance evaluation tool available."


Released!
[15Dec2016] Prop selection and speed prediction software - Features include: complete OEM database of + major outboard & inboard spec's.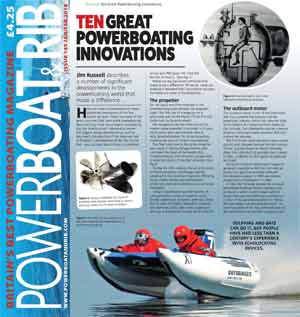 "Ten Great Powerboating Innovations
REPORT: Leading research, advanced hydrodynamics presents how "Whisker-spray" drag analysis brings highly accurate drag, hull performance and dynamic stability results to powerboat performance.

REPORT - Porpoising Analysis
" XPorpoise" is an engineering tool developed by AR that helps predict your hull's inherent instabilities leading to porpoising.

REPORT: Advanced aerodynamics and cavity drag analysis gives highly accurate cockpit/cowling drag contributions to powerboat performance.
---
---