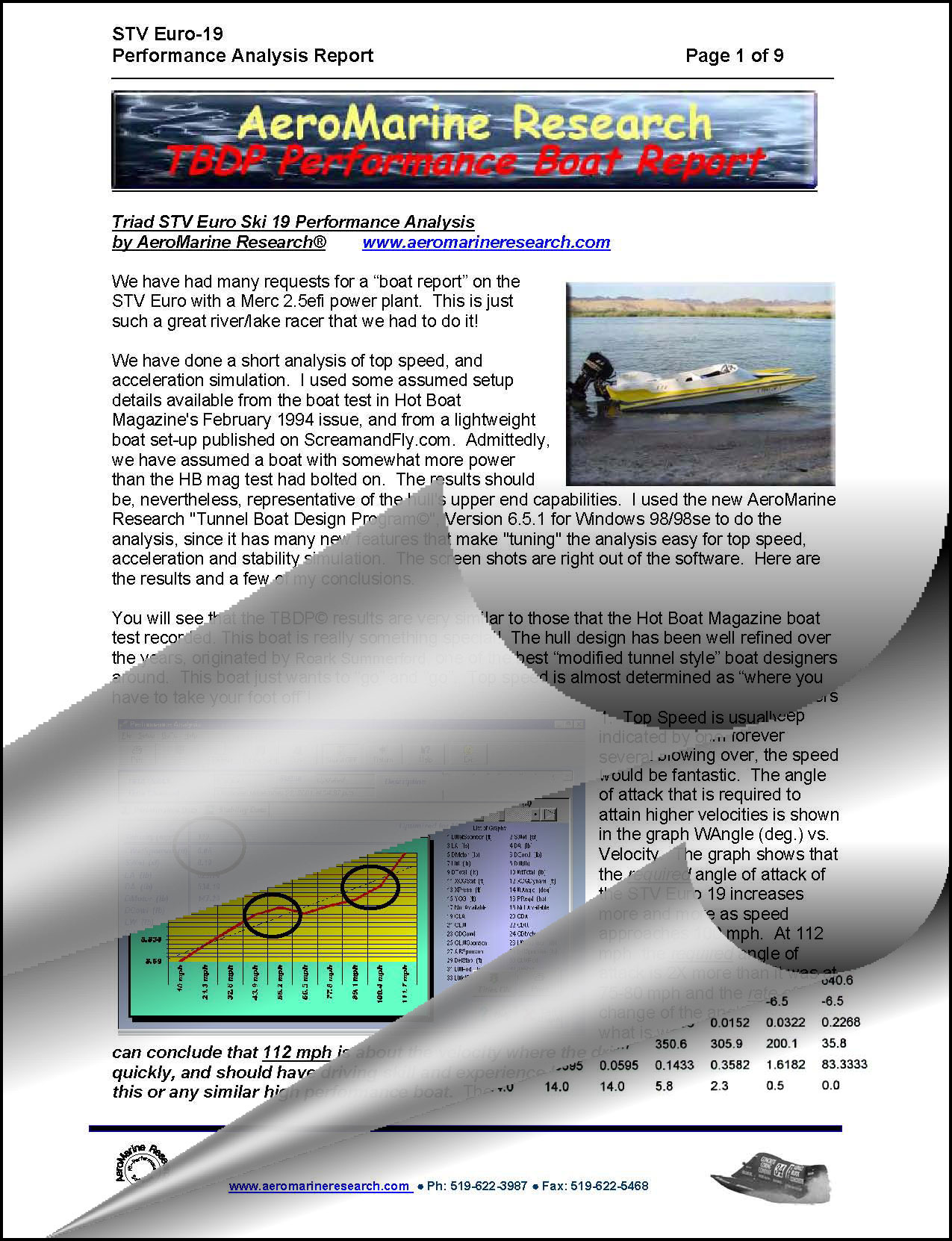 NEW Free Expert Performance Analysis Reports - show how you can apply expertise to your design/setup.

Full sample Reports of TBDP©/VBDP© performance analysis of typical hull designs - American Offshore AO3100
- STV Euro19
- Cougar 21MTR
- Charger 16DL Vee-Pad
- Prowler 246 boats

Reports using TBDP©VBDP© software with complete output data.

See some of the powerful analytical & reporting capabilities of TBDP©/VBDP© as used by Professional designers.